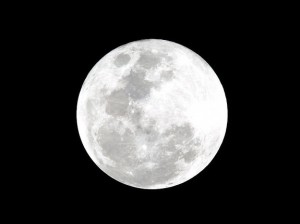 China will launch a moon-landing craft next year as part of its third lunar exploration programme, an official said on Monday.
Chang'e-3 has "legs" to support the spacecraft in landing, said Ye Peijian, chief commander of the project at the China Academy of Space Technology.
"The orbiter will carry a lunar rover and other instruments for surveys, assessment of living conditions and space observations", Ye said.
The 100-kg lunar rover, China's first such device, is designed to operate on the moon for three months, China Daily reported.
"It is capable of avoiding large craters and climbing through smaller ones", said Ye, a member of China's top political advisory body.
The advanced recognition and navigation system, and a telecommunications system in the spacecraft will allow the scientists to control the rover from Earth.
Ye said the rover will have to endure prolonged lunar night and temperatures below minus 170 degrees Celsius.
To solve the problem, he said scientists have designed solar wings that can stretch out to collect sunlight in the daytime and shield the equipment at night.
China launched the Chang'e-1 in 2007 and the Chang'e-2 2010.