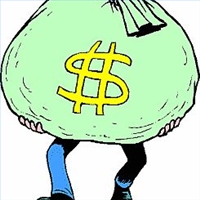 Let me start the post by adding Treasuryhunt.gov is not a treasure hunt episode. On the contrary, Treasuryhunt.gov is a way for an individual to claim his missing money.
Sounds silly??? If you think so, then you will be astonished with what the government has to say.
Government officials say there are billions of dollars in funds that institutions such as banks and insurance companies are required by state law to surrender from inactive accounts.
Holy cow! Such a huge money reaches to Government thanks to no claim made by people or on the account of being indeliverable.
So here is the deal, government says if you have not claimed any money, then you can do it via treasury hunt.
According to the treasuryhunt website, every year 25,000 payments are returned to the Department of Treasury after being deemed undeliverable.
How to claim your undelivered money?
Treasuryhunt.gov has a database of such bonds online that a user can access by typing in a Social Security number or an Employee Identification number. If a bond comes up, the website also offers claim forms that need to be filled out in order to receive the bond.
Officials say many residents may not even know they have money to claim and say everyone should be checking to see what they are owed.