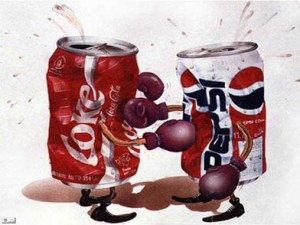 Coca-Cola Co and PepsiCo Inc have finally settled their dispute over packaging for its Trop50 line of fruit juices.
Coca Cola Vs Pepsi
Coca-Cola, in Oct 2010, filed a complaint against PepsiCo, accusing Pepsi of copying the packaging for Trop50 from its Simply line of fruit juices, which are sold in carafe-style bottles that have tapered necks and oversized green caps.
Coca-Cola said the similarities would likely confuse consumers, especially because the competing products are often sold near each other on store shelves.
However, in a recent turnover to the case, Coca Cola formally asked the US District judge to dismiss the case quoting they have resolved the difference between them.
Followed by the judge dismissing the lawsuit . Terms of the settlement were not disclosed.