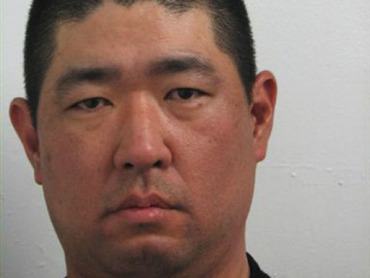 James Lee,aged 43,the man who took three hostage to protest against the Discovery Channel's environmental programming at the company's headquarter has been shot and killed by police.
Police spent several hours negotiating with James Lee with no luck . Finally, the swat was forced to shot him because of the suspicious  device which he had tied around him.
At a news conference early Wednesday evening, Manger said police shot the suspect approximately 10 minutes before Manger spoke to reporters, putting the shooting around 4:50 p.m. Manger said the "device" the suspect wore went off; however, Manger wouldn't elaborate on the suspect's condition other than saying he was in custody.
"He went down, and the device went off," Manger said.
The metallic canisters on the suspect's front and back appeared to explosives, though police did not confirm whether or not they are real.
"We're going on the assumption that they could be explosive devices," Manger told reporters earlier. "That's the only way we can proceed."
All the three hostages are safe,according to the police. They are clearing up the building to check for the device adding, "The building is not safe because of devices we have not rendered safe in that area."
What a tragedy. What made him to behave so violently? I think  disappointment and stress got him.
I dont understand why big industries are failing to provide medical counseling to their employees. If the medical counseling was available he would not have end him being killed.