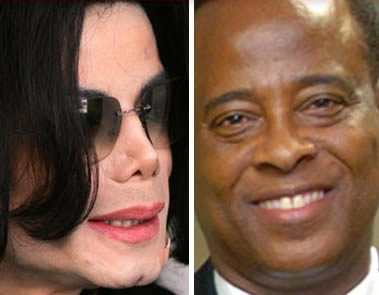 Dr. Conrad Murray, the man who is accused to be behind the dead of Pop Singer Michael Jackson, by providing him a high dose of propofol, has sought for a delay in trail.
Dr. Murray attorneys filed for a delay this Friday citing they need time to review new reports from prosecution witnesses and to cross verify it.
Los Angeles Superior Court Judge Michael Pastor scheduled a hearing on Monday to consider the request, which comes 10 days before the scheduled start of opening arguments on May 9.
Prosecutors said on Friday they wanted to call an additional medical expert at the trial to counter what are expected to be suggestions by Murray's defense team that the "Thriller" singer swallowed propofol by himself.
Murray has admitted giving Jackson propofol as a sleep aid as he rehearsed for a comeback tour, but denies it was a fatal dose. The 50 year-old singer died at his rented Los Angeles home on June 25, 2009.