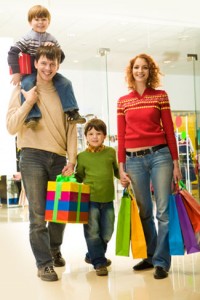 Cyber Monday deals, always bring good business to the shoppers. The Cyber Monday practice that got famous among shoppers in the year 2005 has been a success ever since and i believe Cyber Monday deal 2011 will be of no exception.
For readers who do not know what Cyber Monday deals is all about, its nothing but a day of Shopping

.
The Cyber Monday deal was proposed by Shop.org on 2005 to promote the sales following thanksgiving and black friday. The term Cyber deal was well received by the online and offline shoppers who were going on a spree to buy all the items.
Seeing the success in Business, the shopkeepers started announcing offers and gift coupons for people to create a win-win situation for both consumers and sellers.
This igniting factor, that is to say discounts and gift coupons, encouraged the general users to shop the immediate Monday after thanksgiving.
Thus was created a tradition of shopping the next Monday after thanksgiving, Its been a success for 6 years. So what does the Cyber Monday Deals 2011 promise for the shoppers?
Well, as always, free gift coupons and discounts are waiting for the consumers this Monday with companies such as Best Buy and Amazon trying to rope the shoppers to its premises.
Amazon website has interesting offers with following message,
Black Friday may be over, but we've still got the party going. Cyber Monday Deals Week starts today, and we're putting our best deals right here. Some Cyber Monday deals are in limited supply, and all will go quickly–but don't worry if you miss one, because we'll keep adding new ones throughout the day, all week long. Plus don't forget to subscribe to our deals e-mails to get daily updates.
If you visit the official Amazon website, you can see a option highlighting Cyber Monday deals.  Amazon has listed all exciting items for you folks. So people interested for electronic gadgets this is your day

Some of the items that will be available from this midnight include,
Sony Cybershot DSC-HX5V 10.2 MP Digital Camera: $199 (save $150)
Pentax K-5 Digital SLR (Body Only): $999 (save $200)
Microsoft Xbox 360 250GB Holiday Bundle (includes Fable III and Halo Reach): $199 (save $100)
Nokia N8 (Unlocked): $299.99 (save $249)
Monster Diddybeats Headphones: $59.99 (save $89)
Up to 50 percent off select VTech electronic toys
PCworld says, "Best Buy also is promoting its online Cyber Sale, which it says is Sunday and Monday, as opposed to Amazon's weeklong event. Its carrot for shoppers is also different — if you spend $100 or more and use in-store pickup Best Buy will email you a $10 electronic gift card you can use online or in stores. Best Buy also doesn't show you how much of a discount you're getting when you put an item in your shopping cart, so it will help if you know the normal selling price of any items you might want to buy."