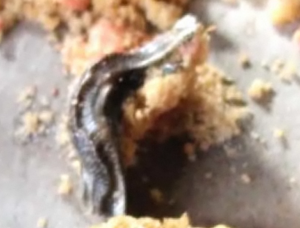 Dead Snake found in the Birthday Cake leaves cake lovers in astonishment.
A man from Allahabad,India purchased a Birthday Cake for his daughter not knowing what lies in  the cake.
Holy cow, i am shocked. Normally we add Flour, Egg, Sugar, Baking soda, salt as the ingredients to prepare the cake, but the shop which gave the man the birthday cake has added a snake.
lol! I think it  definitely must have been an accident. Who in the right mind would add a snake in the Cake!!!!
I believe the root of this incident, will be the carelessness by the manufacturer.
Che, People buy their products in hope that the product is well made and hygienic. This incident however, would make even a Cake lover wonder on whether to buy cake next time
Anyway, the incident has made an internet sensation.What will be your first reaction if you find a dead snake in your cake..?