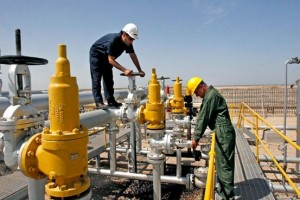 European Union have decided to stop signing new contract on Oil purchase from Iran and have agreed to ban all Oil imports from Iran starting July.
In their Statement, The EU foreign policy chief, Catherine Ashton, said on Friday that European countries remained open to diplomacy, even as sanctions were being imposed.
She said world powers had yet to receive a reply to an offer made to Iran in October to hold new talks.
Currently, Asian countries are the largest importer of Iranian Oil consuming 20 percent of the total Oil from Iran.
Iran Right To Self Defense
No offense, but i could not believe how low EU and US can dip to make a possible war on Iran.
Firstly, As US, Europe, China, Russia, India, Pakistan, Iran too has a right to develop Nuclear for their safety and internal matters.
Initially, US  developed Nuclear to bomb Japan in the second world war. Its only aim was to destroy and not for peace.
So when Iran looks forward to develop Nuclear for peace, US and EU is uncomfortable  with that! Lol.
I believe, if Iran had not taken an Initiative to self defense,  US would have attacked Iran way long back as they did with Iraq, Afghan with the name of War on Terror.
Uncle Sam and Europe should really come to age when it comes to convincing world powers on some false thing.