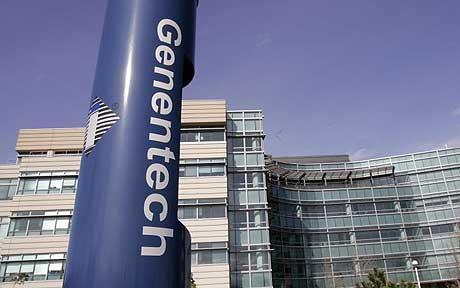 Genentech, the maker of  'Avastin' drug which is used to treat cancer has warned the general public on the possibility of fake 'Avastin' drug circulated in the market.
Raising serious concerns in the hearts of the people, Genentech, said, the fake products do not contain the key ingredient in Avastin, which is used to treat cancers of the colon, lung, kidney and brain
A spokeswoman said the company is working with the U.S. Food and Drug Administration to track down the counterfeit vials and analyze their contents.
"We're still analyzing what it is; we know it doesn't contain the active ingredient in Avastin," said Genentech spokeswoman Charlotte Arnold.
Arnold said the company was alerted to the problem by foreign health regulators and believed the counterfeits were imported. Avastin is administered in doctor's offices and hospitals.
The counterfeit products do not have "Genentech" printed on their packaging, which appears on all FDA-approved cartons and vials of the drug. Additionally, legitimate Avastin contains a six-digit lot number with no letters. All the text on the product's packaging is in English.
The company believes drugs labeled with the following lot numbers may be fake: B86017, B6011 and B6010.
In a related action, the FDA said late Tuesday it had contacted 19 medical practices that may have purchased unapproved drugs, including counterfeit Avastin, from a company called Quality Specialty Products. The foreign supply company may also do business as Montana Health Care Solutions, the agency said.