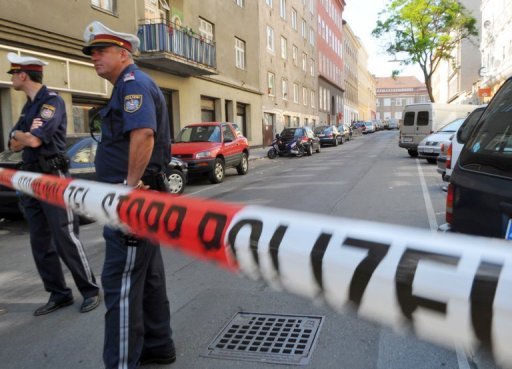 An Austrian father shot his son at the child's school Friday in Sankt Poelten, west of Vienna, before killing himself, police announced.
The boy, of primary school age, was seriously wounded and had to undergo an emergency operation, police said.
The father, who fled by car after the shooting, was found about an hour later in his overturned vehicle. He had apparently shot himself in the head.
Police of Lower Austria province said the suspect was known to them for cases of domestic abuse and had been banned from returning to the family's flat a few days earlier.
Local ORF television reported the father dragged his 10-year-old son out of his classroom and shot him in the head in the cloakroom.
The shooting occurred at the primary school attended by the suspect's son and daughter.
Source: AFP