The French police has arrested over 10 people across France over crackdown of Muslim Radicals. All this without any evidence and just to prove a point.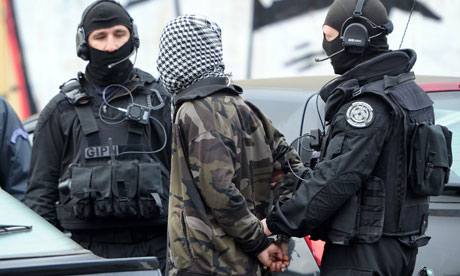 The arrests were carried out as part of a preliminary investigation opened Monday into terror-linked activity in France, a judicial official said.
Another official close to the investigation said the 10 were suspected of links to Islamist websites and of threatening violence in online forums. Some of them may have been trying to attend jihadist training camps along the Afghan-Pakistan border, he added.
Both officials spoke on condition of anonymity, citing policy.
On Tuesday, preliminary charges were filed against 13 people who were picked up in a sweep last week, all members of a banned group, Forsane Alizza, or Knights of Pride. Nine of them were jailed. The four others were released but must report to officials.
France is turning into a hostile nation for foreigners.