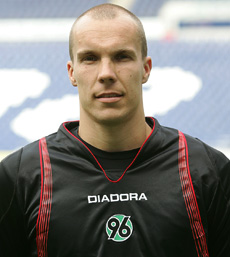 Another Talented Player lost. This is a tragic end to such a  great sportsman. Germany's No 1  Robert Enke aged 32 who  was  currently  playing  for Hannover 96 committed Suicide today by throwing himself in front of the train.
Some reckons that the end of her daughter two years before due to heart defect led  Robert to great depression which made him to commit suicide.
Well, whether its a suicide or murder , we will find out after the police investigation.But its a real sad to see him go. He is a real talented guy who played for Germany 7 times.
May he rest in peace