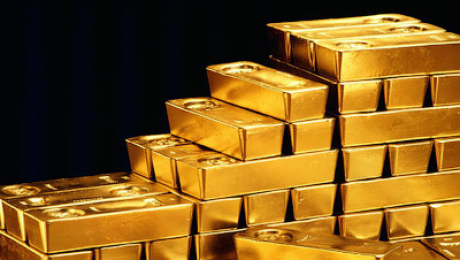 Oh My! This is interesting! Very very interesting! India has agreed to buy Iranian Oil  with gold instead of  Dollars as per latest reports.
Earlier last century, American Dollars became a world trademark currency, because of Oil rich countries selling their  Oil for Dollars defying gold.
Now, Iran has taken the initiative to sell the Oil for Gold and guess who penned the deal first. India!!!
Not Just India, Beijing is around the corner for the same deal and Russia is next door to pen the deal.
Man, this is exciting, Asian Countries use 40 percent of Iranian oil whereas Europe use 20 percent.
Seems like EU ban sanction on Iran will not work out and it  will be a very tough time for Europe to sustain its Oil supply.
Readers may think, whats exciting with the news.
See the Bigger picture, By selling the Oil for Gold to India, China, the worlds most rich nations in terms of resource and manpower, the dollar will be killed.
Just like the Dollar killed the Gold early 20th century, People will go back to Gold and Silver tradings, Just like our Ancestors traded.
The idea to sell Oil for Gold was first proposed by late Libyan leader  Gadaffi.  Now, Iran has about to implement it with India's help.
Uncle Sam will be very angry on India , i think.