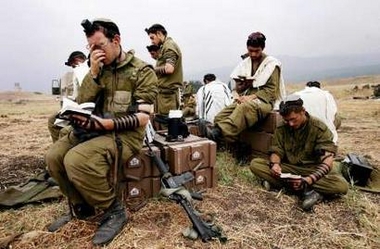 Anticipating an Palestinian uprising next month, Israel has ordered its military to train each and every Jew in the west bank with the possibility of giving them arms and tear gas.
Israel, a country that was formed from International pressure was over a land of Palestine where the people of Palestine was taken out and thrown away from their home land so that a country called Israel could form. Israel occupied West Bank in 1967 and has regularly expanded its territory.
Since its formation, Israel has regularize its policy to give military training to all its people who reach the early adulthood.
Such importance was specifically given to its people anticipating War at any moment.
Israel- Palestine conflict is world known conflict since Israel origin. But what people fail to understand is that , the Country Israel was formed over the rights and livelihood of the Palestinian people.
Year and Year, Israel continues to show its military might over the technology weak Palestinian people. Israel continues to expand and capture Palestinian lands amid International pressure in the name of War against Terror.
Earlier, Palestine had urged to take up the issue with UN asking for the separate statehood for its People next month in a bid to make a final deal of Peace between the country.
Disagreeing with the peace deal, Angry and Disappointed Israel has always opposed the deal citing the deal will have an opposite effect.
In its aim to stop a possible Palestinian uprising, Israel is rumored to have provided the tear gas to its west bank settlers to repel against any Palestinian people.
Haaretz said the military had been training settlement security chiefs and their teams and giving them tear gas and stun grenades.
In a written statement, the Israeli army said it was "devoting great efforts to training local forces and preparing them to deal with any possible scenario".
According to BBC, Israel has long permitted settlers to carry weapons but Jewish settler groups have insisted any use of firearms would be for defensive purposes only.

"Certainly during a period of tension, with intelligence reports of possible threats, of course readiness crews are being trained," Danny Dayan, chairman of the settlers' Yesha Council told Reuters in a telephone interview.

He said that armed settlers operated under Israeli army orders to avoid killing civilians.
I definitely feel Israel is upto something.  What Israel needs to understand is the people of Palestinian are her brothers in faith from the Abrahamic religion.
Killing at will  just shown her arrogance. And history tells us  Arrogant Leadership  does not live longer.