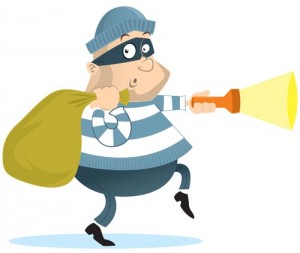 IT fraud among many others is on the rise in Indian companies, according to an Ernst & Young (E&Y) Survey. Arpinder Singh, the India Head of Ernst & Young's Fraud Investigation & Dispute Services, was instrumental in providing vital information regarding this topic.
Singh said that as companies we become "borderless" and "digitize," the risks pertaining to privacy and data protection becomes an area of grave concern as IT related frauds are increasing among both individuals and organizations, both in India and the world. E&Y interviewed 100 respondents across various sectors in order to understand the current situation and also the measures of protection regarding IT fraud in India. This survey found that absence of proper skills and right personnel for conducting investigations, combined with the right tools and methods to conduct IT frauds has made IT frauds go up in the country.
The survey revealed that about 85 percent of the respondents had the data of their companies saved in electronic form, about 74 percent of the respondents considered IT fraud more grave that other frauds, more than quarter of the respondents said that their organization had faced IT fraud, about 33 percent of the respondents were unaware of the Indian IT Act 2000, Indian Evidence Act and the new Data Privacy Law. But 63 percent of the respondents were sure of the capability of their in-house teams to deal with IT frauds, only 9 percent were aware of their qualifications. Despite this, about 60 percent of the respondents preferred an in-house investigation than one done by a specialist agency, be it government or private. Also, 61 percent of the respondents said that their organizations depended upon basic spreadsheet software for investigating IT frauds.
The Top 5 IT Fraud Threats were as follows: Phishing, Malwares, Online Banking, and Trading Fraud. The survey also revealed that 28 percent of the respondents identified IT frauds from within their organization but only 36 percent of them could identify the wrong-doer.
Singh said "31 percent of the survey respondents are aware that IT data breach investigation and its prevention gets covered in the overall compliance audits in a company."
Singh showed concern on the rising IT frauds in India because a large number of Senior Management people were being caught in the IT Fraud web and hence, stressed upon the importance of the top level management in dealing with IT frauds.