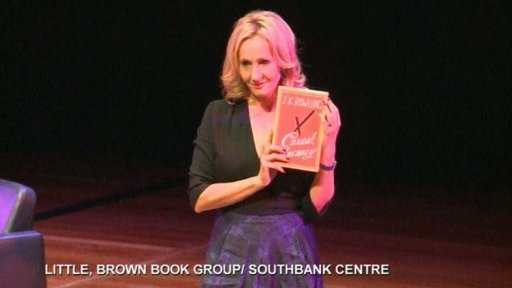 J.K Rowling has had it with writing adult books, she has said that she will be returning back to children's book.
J.K. Rowling has announced that her next book will be for children's!
"I think probably the next thing I write, or the next thing I publish, will be for children," Rowling told attendees at the Cheltenham Literature Festival in England on Sunday.
The "Harry Potter" writer said she has a number of ideas on her laptop for her next book, which she said would be aimed at younger children than the seven-book series about a young wizard and his evil-conquering cohorts at the Hogwarts School of Witchcraft and Wizardry.
"I have a lot of things on my laptop currently, including a couple of things for children—for a slightly younger age group than 'Harry Potter' was aimed at—which are nearly done and will, I think, be the next thing I publish," Rowling said. "I have run them by my children and they seem to like them, which is always a good sign."
Rowling's latest book, "The Casual Vacancy," underwhelmed critics when it was released last month.
"Unfortunately," The New York Times said, "the real-life world she has limned in these pages is so willfully banal, so depressingly clichéd that 'The Casual Vacancy' is not only disappointing—it's dull."
The Guardian called it a "determinedly unadventurous English novel."
"The magic simply isn't there," the Daily News said. "Indeed, the spell has been broken."
In a recent interview with the BBC, Rowling would not rule out another book set in Voldemort-ville. But as far as "Harry's story is concerned," Rowling said, "I'm done."
Ahh, come on, "done" with Harry Potter??