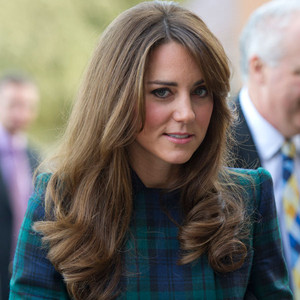 Kate Middleton is pregnant and her pregnancy has made her crave for Lavender Shortbread.
Ever move about any news of Kate Middleton is being tracked by the British Media and the latest report suggests that boxes of the lavender shortbread biscuits are being shipped to Kate Middleton by Duchy Originals Organic food brand, which of course is run by her father-in-law Prince Charles.
It's not the first sweet Kate's wanted since being pregnant. Before Christmas, The Duchess of Cambridge craved papaya fruit.
Her must-have list apparently includes, but isn't limited to, high-fat goodies like scones with strawberries and clotted cream (yum) and lavender shortbread. Lavender is actually used to treat both morning sickness and flatulence.
Pregnancy is kind of weird sometimes.