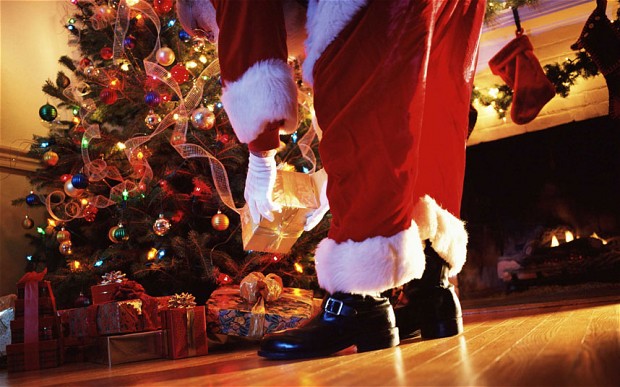 Despite all the iPods, PlayStations and XBoxes, children still cry for a Mom & Dad.
A survey conducted in Britain has revealed a very serious concern with our younger generation.
The survey of children's typical list for Christmas has revealed that they are now requesting a "a dad".
All the toys, games, treats haven't done a really good job at distracting our kids from their very basic need.
The survey has revealed that children need "a Dad" which is at No.10 and "a mom" at No.23.
The rest of the list is filled with imaginative and materialistic needs, thanks to our consumer culture.
A study of 2,000 British parents found most children will put a new baby brother or sister at the top of their Christmas list, closely followed by a request for a real-life reindeer.
A "pet horse" was the third most popular choice, with a "car" making a bizarre entry at number four.
The survey, of consumers at Westfield London and Westfield Stratford City, found children aged three to 12 years also wanted a dog, chocolate and a stick of rock.
Traditional hopes for a white Christmas were represented by a wish for "snow" in ninth place, with sensible youngsters also requesting a "house".
Of the top 50 festive requests, 17 related to pets and animals, with some imaginative children hoping for a donkey, chicken and elephant.
iPhones and iPads also appeared on the list, with some quirky children asking for the moon, a time machine, a pond cover and beetroot. One child asked for Eva Longoria and another wanted Harry Styles from One Direction.