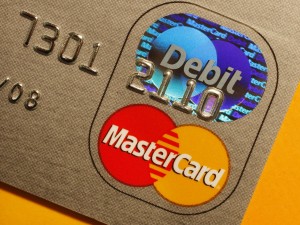 Things is getting very very serious here. Those of us who are unaware about the current situation, let me brief you on this topic a little more.
Master Card Attacked or to say Hacked!
Master Card is used as an ATM debit card to take money from banks and to make online payments. The Master Card firm has been attacked by Anonymous Hackers thereby halting all its operations.
Why did they attack Master Card!
If this is your question, then your answer lies with Wikileaks. Two days before, Wiki leaks founder Julian Assange was arrested. He is now in trail and has been denied bail.
US government is doing all in its power to sue him and take him back to US for a so called Public trail.
Wikileaks is responsible for bringing out Truth and the deception that the US government is  adopting to take a control over the world.
There were hundreds of thousands of most private and confidential US policy documents released via Wikileaks, thereby totally shaking the US constitution.
US is unable to answer its citizen on the information provided by wikileaks.
So, they tried DOS attack and hacking of Wikileaks. The plan could not affect Wikileaks.
Then, they mailed Paypal, and asked her to stop all the activities and tie up with Wiki leaks. Pressured paypal withdraws support for Wikileaks.
Wiki leaks was left with nothing! All its donations comes through Paypal and thanks to US , wiki leaks is now un-donated.
Still, wikileaks came out strong.
US gov,then adopted a strong tactic and pushed Amazon to stop Wikileaks and it did.
Still,Wikileaks was strong. Desperate US, when informed about Julian Assange willing arrest, started plotting to take him to US and to give him a court trail. In other words, planning to assassinate him.
Wikileaks Followers and the Hackers!
Wikileaks followers are currently more than 900000 people and sharply increasing each day by thousands.
Angered followers formed a Anonymous group and hacked Master Card.
The reason behind the attack is as follows, "These Anonymous group of hackers have pledge to defame all the firms that went against Wikileaks."
Sounds Interesting!
An Official Web War between Government and Truth has now begin!
Though Online Users have reported that Master Card service is not working  demanding an authentication service for online payments known as Mastercard's SecureCode, that has been disrupted.
Master Card has continued to reply that every thing is fine.
Doyel Maitra of the firm, said: "Mastercard is experiencing heavy traffic on its external corporate website – Mastercard.com – but this remains accessible.
"We are working to restore normal speed of service. There is no impact whatsoever on Mastercard or Maestro cardholders' ability to use their cards for secure transactions."
As, Wikileaks is getting banned in major cities, the Anonymous hackers have worked onto a technique to provide mirror sites to keep the Wikileaks going.
I reckon, US world dominance or to say Super power status has started to decline as Wikileaks information made its own people ashamed on their country