Mila Kunis did a really good job when an reporter got distracted by the beauty of Mila Kunis and starting talking about all kind of stuffs instead of doing the interview.
The star stuck British radio reporter ultimately failed to ask about Mila Kunis' new movie "Oz the Great and Powerful", which Mila Kunis gratefully took the privilege and told about the movie.
You guys gotta watch, Mila Kunis is absolutely awesome:
Chris Stark, who was on assignment for the Scott Mills radio show, went way off script when he interviewed Kunis — asking her to be his date to a June wedding, listing out his mates' odd nicknames, asking her if she ever "drops trou," and regaling her with drinking stories from his local Watford pub.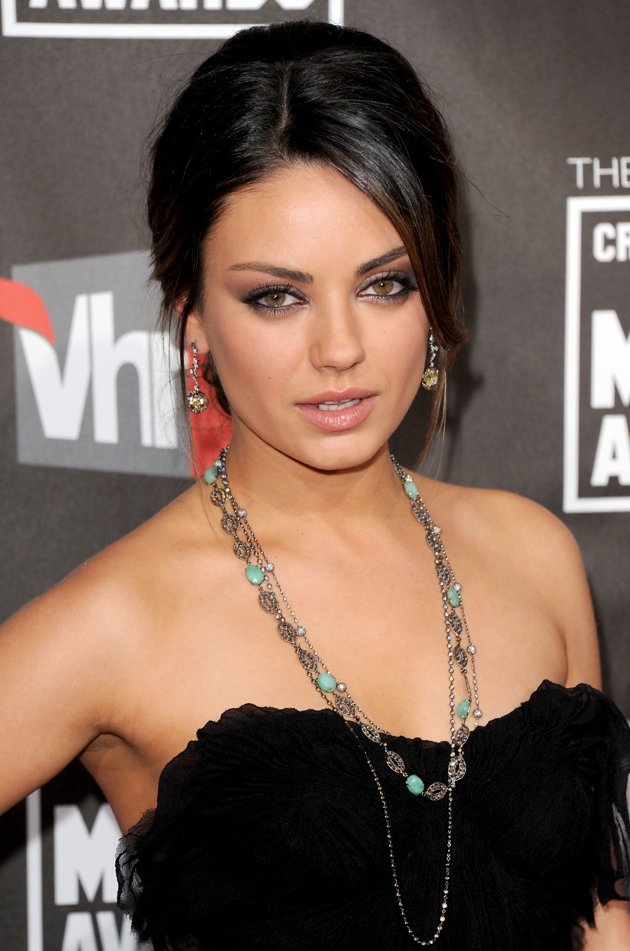 Kunis, who said she was "deathly ill" that day, couldn't have been more pleased with the unexpected distraction and, surprisingly, revealed a lot about herself to him — including the fact that she used to bartend. (When did Kunis, who has been acting regularly since she was a kid, have time for that?)
Here are the exclusive Kunis gems Stark unearthed during their unconventional interview:
Mila Kunis was on "Baywatch" twice. "Once I played a young girl that runs to get help because her classmates are drowning. And the second time I played a blind girl who gets lost in the forest… Yeah. Fact," the "Oz" actress said.
Her favorite beer is Blue Moon.
She plans to go to Brazil next year.
Kunis used to bartend (she said).
She can pour a pint with no foam.
"Oz the Great and Powerful" enters theaters this weekend.
No wonder, Mila Kunis has been named as the sexiest women alive.