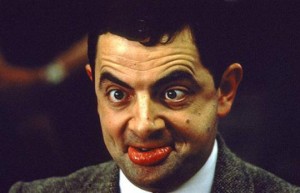 Rowan Atkinson, the international sensation, famous for his role in Mr.Bean has crashed a car for real.
Rowan Atkinson,aged 56, known for his profound interest in driving cars, was reportedly driving McLaren F1  when he hit the car into the tree only to escape with the shoulder injury.
Boy! At first i thought Atkinson was playing along, but its not so. Thank Goodness that he was not trapped in the car before it caught fire.
He was rushed to the nearby Peterborough City Hospital on reports of shoulder pain and was discharged on Friday afternoon.
A spokeswoman for Cambridgeshire Fire and Rescue Service said: "Crews brought the fire under control by 8.13pm. They made the vehicle safe and used one hose reel to put out the fire.