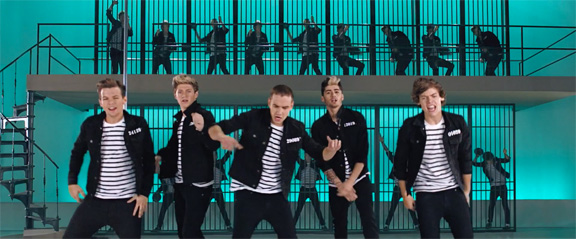 One Direction has released the official music video for Kiss You.
One Direction has done a really good job in Kiss You. It has turned-up pretty impressive.
The music video is pretty much got a tourist kind-of a theme. One Direction has played it out quite good.
The boys surf, ski, hot rod and do a little jailhouse rock – all in the confines of wherever-on-earth-the-studio-where-they-shot-the-video-is.
Yes, they got a jail scene in the music video and truth to be told it is a rip-off of Elvis Presley's Jailrock.
Check-out the music video below:
Video:

What do you think about Kiss You?