May Day, a day when labors are remembered and honored was indeed a distinctive day for people to express their disgust against the failing economy in Europe. Hundreds of thousands of workers across southern Europe protested against spending cuts at May Day rallies.
Unions in Spain, Portugal, Italy, France and Greece used the traditional marches to express anger over a savings drive across the euro zone, aimed at shoring up public finances but criticized for forcing countries deeper into recession.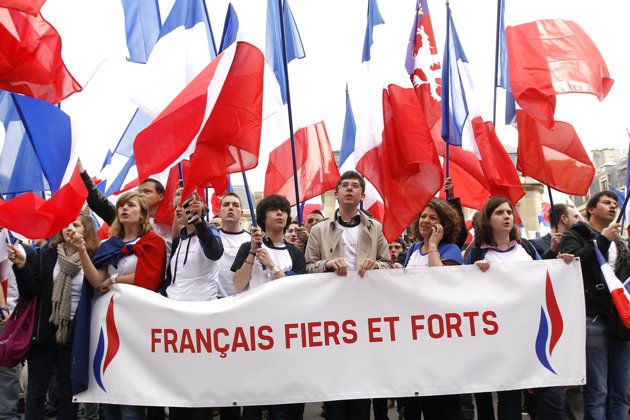 Italian demonstrators briefly clashed with police in riot gear in Turin and thousands marched in the central city of Rieti to listen to the leaders of the country's three main unions denounce Prime Minister Mario Monti's reforms.
French trade unions organized about 290 demonstrations, from Marseille in the south to Strasbourg in the east, as well as in Paris. The Interior Ministry said 316,000 people turned out altogether, compared to 77,000 in 2011.
President Nicolas Sarkozy attracted almost 100,000 to a rival Paris rally for "real workers" after the largest union, the CGT, advised members to vote him out of power on Sunday, the first time a union has openly urged a vote against a candidate.
In Madrid, tens of thousands headed in the rain to the main square waving signs opposing cuts, while thousands turned out in Lisbon. In Athens around 5,000 workers, pensioners and students marched with banners reading "Revolt now" and "Tax the rich".
Greece will vote on Sunday in a parliamentary election that risks derailing the international bailout keeping the country afloat by punishing the parties that backed the package.
"Our message will be stronger on Sunday," said Maria Drakaki, 45, a public sector worker whose salary has been cut.
"There's no way I'm voting for one of the two main parties."
In France, Sarkozy addressed a rally near the Eiffel Tower with a message to unite and work harder to pull France out of the financial crisis.
French voters seem poised to chose policies favoring economic growth over austerity with Socialist Francois Hollande leading Sarkozy in the polls. Far-right leader Marine Le Pen, whose supporters are key for the result, told her party's annual rally on Tuesday she would cast a blank vote.
Unemployment has soared and loan defaults are on the rise. In Italy there are frequent reports of suicides as people lose their jobs or their businesses fail.
Most Greeks want to keep the single currency, despite opposing the austerity measures they have been forced to endure since the country's first EU/IMF bailout in 2010.
"We want to stay in the European Union and the euro. We realize there is a crisis but it's unacceptable that even now the rich have become richer and the poor poorer," Bitsi said.