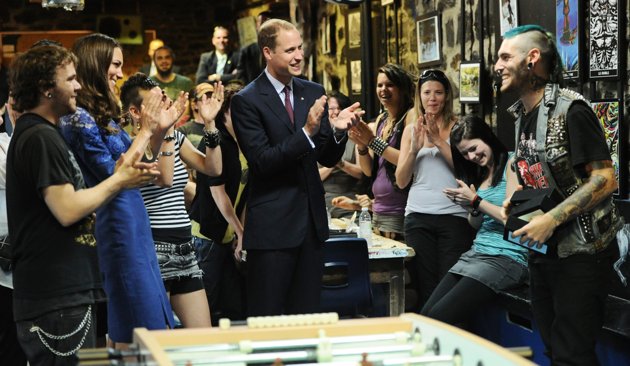 Prince William and Kate doesn't seems to be bothered by the the protests surrounding the them on their visit to Canada. They made a surprise unscheduled walkabout in a city that was the site of the key British victory in the conquest of the French. While, the French-speaking separatists were protesting nearby.
This is their fourth-day on the nine-day visit to Canada.
This was the second straight day they faced protests in their visit to Canada. The protests are being carried out by French-speaking groups who are not happy with their visits. They have been protests in Quebec and Montreal.
Prince William and Kate had a private lunch at the Citadelle, a fortified residence where the British flag was raised at the end of the pivotal 1759 Battle of Quebec, when British forces defeated the French to seal the conquest of New France.
"What they've seen in Quebec, in Montreal the last two days is, for them, just part of the rich fabric of Canada and in no way detracts from how much they respect and admire the country," said the couple's spokesman, Miguel Head.
"They've very much fallen in love with the country," Miguel said.
Quebec separatists are angry that Canada still has ties to the monarchy. Queen Elizabeth II is still the country's head of state.
The police too were kept busy with their visits. They set up barriers to keep the protesters away from the City Hall. The protesters seems to be well planned as well, they brought a pickup truck with audio equipment and sound system to amplify their chats.
"I came today because I think it's important to show that we don't agree that our money still pays for an old symbol," said Stephanie Rainville, 22. "I think it's to show the generations coming that the fight is not over."