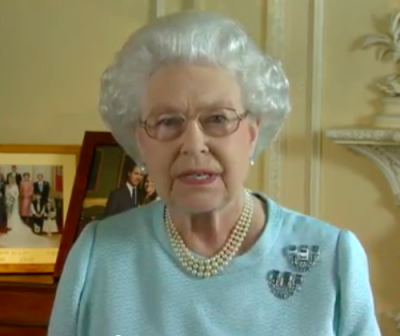 Queen Elizabeth II just celebrated her Diamond Jubilee. With changing times her message has also gone high-tech. She has posted a short video message to commemorate her Diamond Jubilee celebrations which has been going on across the United Kingdom for the past four days.
The video is just about 2 minutes long. Her message is short and simple. She wants to thank everyone for celebrating along with her.
She conveyed her message in front of an engagement portrait of Price William and Kate Middleton.
She said, "It has touched me deeply to see so many thousands of families, neighbors and friends celebrating together in such a happy atmosphere."
The Queen added, "I will continue to treasure and draw inspiration from the countless kindnesses shown to me in this country and throughout the Commonwealth."
Watch Video Below: