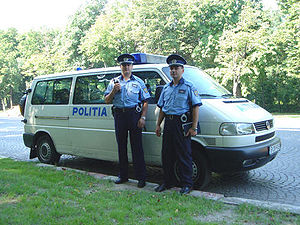 A man who strangled his pregnant wife and showed her dead body to his father in Romania using a webcam has been arrested here, authorities said.
The incident occurred Monday in the Madrid suburb of Torrejon de Ardoz and the arrest was facilitated by Romanian police.
The killer from Romania, identified only as D.M., strangled his wife, also Romanian, Madrid police commander Emilio Alcazar told a press conference Tuesday.
The 19-year-old victim apparently told her husband that she intended to break off their relationship and said that the child she was expecting was not his.