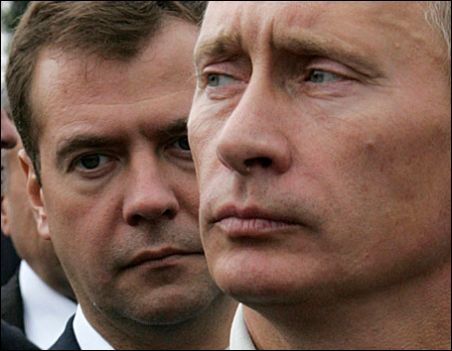 Russian Prime Minister Vladimir Putin has said that the United States intends to dominate other countries, adding that the world is sick and tired of taking orders from Washington.
"Sometimes it seems to me that America does not need allies, it needs vassals," Putin said on Thursday during an annual televised call-in show, Reuters reported.
He added that "people are tired of the dictates of one country."
Putin said that Russia once wanted to be a US ally, but now he could not see any alliance between the two countries.
As an instance of the US imposing its political will on its allies, he cited its invasion of Iraq in 2003, when Washington attacked the Middle Eastern country and then forced its allies to join the war.
"Is that alliance? Is that mutual decision-making? Alliance means discussion, making a joint decision, outlining an agenda concerning common threats and ways to tackle them," the premier questioned.
He also attacked former US presidential candidate John McCain for his comments on Russia's December 4 parliamentary election.
The polls were followed by protests, alleging electoral fraud, and calls for a rerun. McCain used the tense atmosphere to accuse Moscow of holding 'disputed parliamentary polls' and said the country was awaiting an 'Arab Spring.'
Putin stated that the results echoed the will of the people.
The returns "reflects the actual line-up of forces in the country, as well as the fact that the ruling force, the United Russia party, has lost certain positions," he noted.
The premier rejected the opposition's calls for a rerun and accused those, who had organized the massive protest rallies, of working to weaken Russia on behalf of certain Western states.
Elsewhere in his remarks, he accused Washington of illegally using its surveillance drones to track down the deposed Libyan dictator Muammar Gaddafi and have him killed by the Libyan opposition without subjecting him to any investigation or trial.