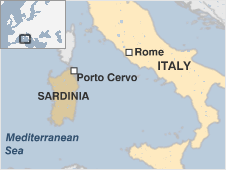 A  Saudi Princess was robbed for almost  16 million dollars this sunday in Sardinia. Now this takes a lot of  guts to be frank. Robbing a princess is surely is a mental act, leading the attraction of whole lot of Italian police towards them.
The  Police refused to name the princess name for media. But, added that they have informed both Italian and Saudi officials about the theft.
"The thieves used a master key. In 10 minutes at dinner time, without making any noise, they managed to remove the safe from a suite occupied by the Saudi princess," Italy's La Stampa newspaper reported.
All can be said is whoever the criminal is , he sure has got attention on him.