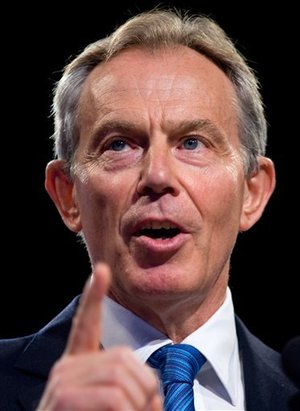 Tony Blair receives a warm " shoe and egg" welcome from the public of Dublin during his visit to publish his own book.
Tony Blair in his book named "A Journey"  has defended his policies on War on Iraq and in  a subsequent interview with BBC  has mentioned Islam as a "wicked and backward-looking"
Which made Mr Blair a guest of Shoe and egg from the hundreds of protesters surrounding him.
Blair told the BBC World Service "the biggest threat in international security is this broader radicalized movement, because I think it is rather similar to revolutionary communism."
He said al-Qaida-linked extremism was "loosely a global ideological movement, but Iran is a state sponsor of it."
If you ask me i dont think Al Qaida ever exist! When did we last hear of Osama bin Laden? 2 years back?