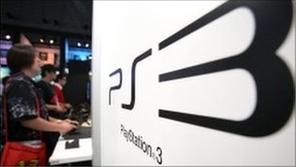 All you PlayStation lovers, Sony PlayStation is all set to be relaunched starting this Sunday.
The PlayStation network was badly hit when some anonymous group of hackers hack the network and stole all the important credit details of its users.
The calculated hack raised many concerns on Sony's ability in protecting the privacy of its millions of users.
Speaking out against that, Sony earlier said, they will make sure no such incidents happens in the future. Sony also indicated of  paying back its users on the matter of their financial loss.
The phased restoration of services will begin in the US, Europe, Australia, New Zealand and the Middle East.
The firm said its expects to have the network, including Qriocity services, fully restored by the end of May.
The restoration of Japanese and Asian services would begin soon, it added.
Security Measure beefed up
According to BBC, Sony said it had implemented "new and additional security measures" that would provide users with better protection.
These were designed in conjunction with a number of external security firms, the company said, and include increased encryption levels and additional firewalls.
Sony Executive President Apologizes
"I'd like to send my sincere apologies for the inconvenience this incident has caused you, and want to thank you for all the kind patience you've shown as we worked through the restoration process," said Kazuo Hirai, Sony's executive deputy president.
He added the company was taking "aggressive action" to resolve the security issues and was making "consumer protection a full-time, company-wide commitment".
The company said it would be offering a "welcome back" package to users that included some "premium content".