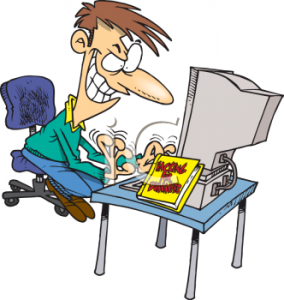 A British teenager who had sent an abusive email to US President Barack Obama has been banned for life from visiting America.
According to media reports, Luke Angel, 17, had sent an insulting email to the White House in a drunken state after watching a programme about September 11 attacks on the US.
In his hate email, Angel was abusive of Obama. The FBI intercepted the message and contacted police in the UK.
The local police found the teenager at his home in Silsoe, Bedfordshire, and informed him that he is now on a list of people who are banned from visiting the US, the Daily Mail reported.
The college student, however, remains unapologetic for what he has done and said that he "don't really care" it.
Luke said: "The police who came round took my picture and told me I was banned from America forever.
"I don't really care. But my parents are not happy about it."
A Bedfordshire Police spokesman said: "The individual sent an email to the White House full of abusive and threatening language.
"We were informed by the Metropolitan Police and went to see him. He said, 'Oh dear, it was me'."
However, the official said they would not take any criminal action against the youth who sent the email in a drunken state.
This latest case comes a year after computer hacker Gary McKinnon was convicted for hacking into NASA and Pentagon computers.
McKinnon, who committed the crime from his north London home while searching for evidence of alien life, is now facing decades in a US jail.