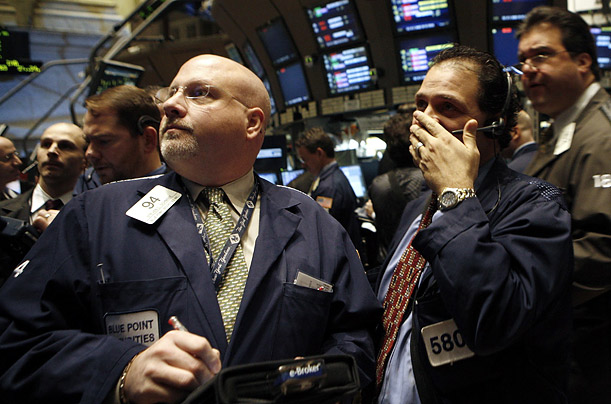 Bad day in History of US. The iconic prideful AAA rating offered to US by Standard and  Poor has been withdrawn today.
US  enjoyed the status of AAA " the highest rating given on bonds by bond rating agencies" loses its status as the Country was unable to handle its debt crisis that resulted in passing a law in favor of the Government rising the debt limit.
The move is likely to eventually raise borrowing costs for the American government, companies and consumers.
The S&P showed concerns about the nation's budget deficits and climbing debt burden which led the notch from AAA to AA plus rating
By calling the outlook "negative," S&P signaled another downgrade is possible in the next 12 to 18 months.
It blamed in part the political gridlock in Washington, saying politics was preventing the United States from addressing its deficit and debt problems, a view supported in Beijing.
China Calls for change in Global Reserve Currency
China has been stressing for years on its stand to change the dollar based international supervision to a standard Global Reserve currency.
Using the US debt crisis as an opportunity, China has yet again renewed it stands.
"The U.S. government has to come to terms with the painful fact that the good old days when it could just borrow its way out of messes of its own making are finally gone," China's official Xinhua news agency wrote in a commentary.
"International supervision over the issue of U.S. dollars should be introduced and a new, stable and secured global reserve currency may also be an option to avert a catastrophe caused by any single country," it said.
With China stressing for a new Global Monitoring System, Mohamed El-Erian, co-chief investment officer at Pacific Investment Management Co., which oversees $1.2 trillion in assets, told Reuters "The global system must now adjust to the many implications and uncertainties of the once-unthinkable loss of America's AAA."
As the World is entering the Worst ever recession next to the Great depression and the 2008 recession,   countries such as Britain, Brazil, China and Japan have called for International Co-operation to avert a Global financial crises.