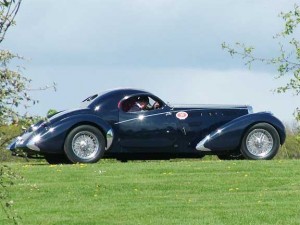 A 1950's racing car Vintage Bugatti has  brought a great deal of treasure to its owner. The Racing car that is worth a £60k has fetched a massive deal of money of about £430k in an auction at UK.
The 1924 type 35 Bugatti was founded by late Jack Perkins, from Rugby, Warwickshire, at a Nottinghamshire aerodrome and restored to racing condition.
It has been reported that Mr.Perkins was so attached with the car that he continued to race it till 1992 after which he died.
The Bugatti car has the honor of being classified as "the most beautiful racing car of all time".