Nuclear Bombs – a single bomb capable of destroying an entire city or some case an entire country, has been taking a lot of press attention lately.
After what happened in Japan's nuclear reactor, People are very worried on the possibility of what will happen if a Nuclear bombs falls into their city.
Cause of concern eh?  The concern which saw US destroy, one of its most powerful atomic bomb named B53. But wait a min, are you sure that US actually are fighting the Nuclear? Is US really serious on dismantling the bomb that might kill millions.
The answer would be probably a big N-O.
Yahoo News reports, US currently has more than 5000 atomic bombs, that was prepared during the Cold war period.
The Nuclear  Bomb  is said to have been saved in various part of country and also has been uploaded into its Sub Marine around the World. Now, i get it why the World Countries are afraid to stand up against US brutality.
If they question the US motives, the might end up N-Bombed.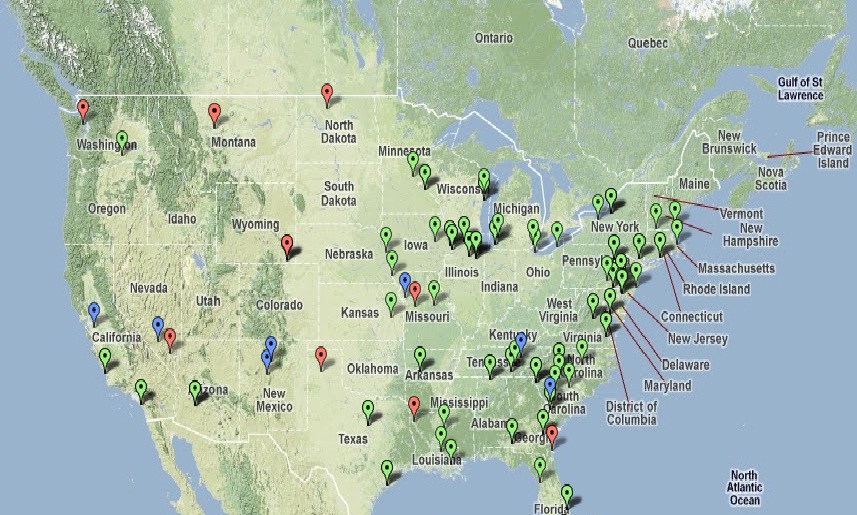 The hair-raising map above, compiled by Mother Jones magazine using data from the Defense Department and nuclear watchdog groups, lets you see just where those warheads are–while also showing civilian nuclear facilities, as well as the far-flung labs and factories that make up the American weapons complex. Our scattered system for making and storing weapons is needlessly expensive and dangerous, watchdog groups have said.
And you can check out Mother Jones's recent related story on how we're spending even more on our weapons complex than we did during the Cold War.