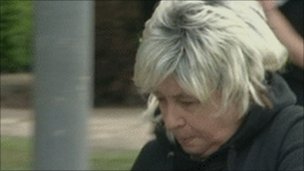 A grandmother has pleaded guilty to concealing the births of her four stillborn children, keeping three of them in a wardrobe for about 20 years.
What is a stillborn baby?
A stillbirth occurs when a fetus, which has died in the uterus, during labor or delivery. The term is often used in distinction to live birth or miscarriage. Most stillbirths occur in full term pregnancies. For more on stillborn, Click here
Bernadette Quirk, 55 aged, gave birth during the 1980's Its reported that,She hid the bodies of twins and two other babies at her home and in a makeshift grave at her local cemetery.
The judge said Quirk will be sentenced in October, and may go to prison.
Her defence barrister told the court that the births happened during a difficult time of her life when she was drinking heavily and that she had kept them a secret.
All the time, Quirk couldn't recall anything in the court.
Defending Quirk, Ian Morris, said: "She would just like to make it clear, as supported by the medical evidence, the children were stillborn when she gave birth to them.
"She describes that period of her life as chaotic and out of control and has buried a number of memories at the back of her mind," he said.
"She is at a loss to explain many of the things that were happening in her life at that period."
Mr Morris also said that though Quirk could not remember the fourth baby she had "little option but to plead guilty" because of overwhelming evidence that she was the mother.
He told the court that when Quirk was arrested last year, she was being treated at Whiston Hospital on Merseyside for depression and was on the verge of being evicted from her home.