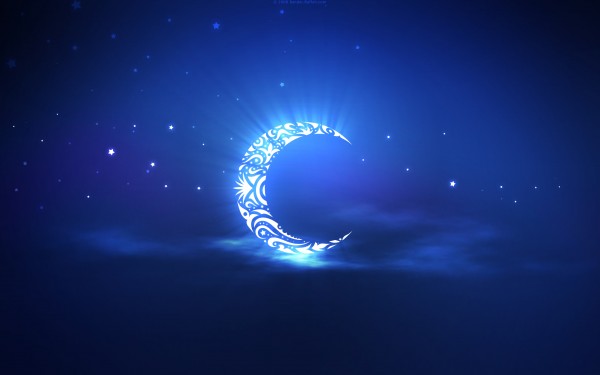 Eid ul Fitr, commonly known as Eid, is one of the most blessed day for every Muslims apart from Eid Ul Adha or Eid Ul Zuha. Eid Ul Fitr is celebrated at the end of the blessed month Ramadan.
Eid Ul Fitr marks the end of 29 or 3o day fasting observed by Muslims.
Fasting in the Month of Ramadhan is compulsory for a believer as it is one of the pillars of Islam.  Any who follows Islam knows how great the bounty is for him if he obeys Almighty's command as God Almighty rewards his slaves with infinite blessings for any good deed of his in the month of Ramadan.
Besides, it is a command of God that his slave fast so that he could grow self restraint and turn away from the Worldly desires which will lead him to the eternal life in Heaven.
More About Ramadan
Ramadan is one of the months in the Islamic Calendar.  Ramadan marks the crucial moment in world's history as God sent Revelations to Muhammed ( Peace Be Upon Him) through Angel Jibriel (Gabriel) calling people back to the Abrahamic religion.
It is a time of spiritual reflection and worship. Muslims are expected to put more effort into following the teachings of Islam and to avoid obscene and irreligious sights and sounds.
In Ramadan, the First Verse of  Qur'an was sent down.
Why Fasting?
Fasting is usually described in Islamic terms as  obedience to Allah. During which Muslims refrain from eating, drinking, smoking and sex with their partners during daylight hours and is intended to teach Muslims about patience, spirituality, humility and submissiveness to God. Muslims fast for the sake of God and to offer more prayer than usual.
Muslims have their meal very early before sunrise and break their fast after the sunset. Depending upon the lunar Crescent sighting the fasting continues for 29 days or 30 days but not more than that.
Although Children and Travelers are exempted from Fasting, the children usually compete with the adults in keeping the fast and obedience to Almighty.
Eid Ul Fitr
At the end of  blessed month Ramadan, Eid Ul Fitr is announced by the Islamic head of the country depending upon the sighting of Crescent.
Day of Celebration
People Celebrate the day by sharing sweets, embracing other brothers in faith, sharing food, helping the poor and needy , announcing a high end feast by inviting all the family members and ofcourse by performing  the Eid Ul Fitr salah.
Although, many Muslims have been blessed with all the necessary items for a grand celebration of Eid, it is no so for the people of Middle East where people have been caught in between the NATO, Rebels and Government clashes.
Lets hope, the condition in middle east improves. God willing, they have best of Ramadan in next year.
To our Muslim Readers, Eid Mubarak!

P.S: We respect Islamic traditions and its laws. If  you find any mistake in Article with regard Islamic teachings, please let us know via comments so that we fix it up right away