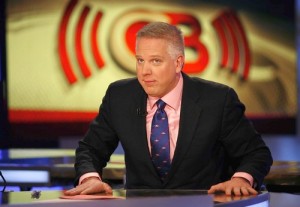 Glenn Beck all set to open his new website the blaze where he is sure to criticize,that is, give insight of all the incidents which he finds interesting.
Welcome, Glenn Beck, you will probably be one among the billion to have a own webpage.
Glenn Back quoted "the blaze will be a place where you can find breaking news, original reporting, insightful opinions and engaging videos about the stories that matter most."
The Blaze will be edited by Scott Baker, formerly of Breitbart TV, who told Mediaite that the site plans "news and information… commentary and opinion stories we're interested in that are being under-covered or not covered."
Beck said he was frustrated with the way the media covered his "Restoring Honor" rally this weekend.
"Too many times we see mainstream media outlets distorting facts to fit rigid agendas," he wrote on The Blaze. "Not that you've ever heard me complain about the media before. Okay, maybe once or twice. But there comes a time when you have to stop complaining and do something. And so we decided to hire some actual journalists to launch a new website."
Beck added that the website "will be about current news — and more. It's not just politics and policy. It's looking for insight wherever we find it. We'll examine our culture, deal with matters of faith and family, and we won't be afraid of a history lesson."
Whatever, unless it doesnt encourage any rumors , the website will be great