HCL Technologies joins the long list of  Indian IT companies voicing for its employees  in  quake hit Japan.
HCL Technologies, this wednesday, said it was keeping a vigil over disaster hit-Japan and will be sending a senior level delegation to the country to ensure ground support.
'Currently, all HCL employees on ground there are safe. The HCL senior leadership is in touch with the leadership team in Japan and monitoring the situation closely. In the next few days, a senior level delegation from India will be travelling to Japan to ensure ground support,' the company said in a statement.
This delegation will be holding an open house for all employees at relevant locations in Japan, it added.
The readers should note that  Tata Consultancy Services (TCS) was the first company to  call back its employees from Japan followed by Infosys who asked its 350 employees to return home.
In the respective statement given by TCS spokesperson "We have around 200 employees in Japan and we are closely monitoring the situation. We are ready to relocate our Indian employees and their families back to India. Apart from this, we are ensuring the safety of our local Japanese employees,".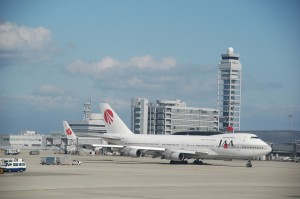 Infosys Technologies said it is relocating its employees and their families who have expressed a desire to return. "We have around 300 Indian employees in three centres in Japan and all of them are safe. We will continue to support our clients locally and from offshore locations till the situation stabilises," said a senior official from Infosys.
Although HCL Technologies did not mention about calling back its indian employees from Japan, its CEO Vineet Nayar sounded concern over the situation in Japan thereby adding HCL is providing its employee an option to "safe harbour" themselves with their family.
He further  added," HCL  is providing its employees option to work from home or even from alternate locations like Osaka in Japan, China, Singapore or India on Japan timings".
The employees can also proceed on leave in consultation with their manager and spend time with their families in or outside Japan. They may also choose to send their families to an alternate location.
Its nice to see companies supporting both Indian employee and local employees by giving them morale support in these tough times. I am really surprised and dumb on Wipro's stand on its employees. Wipro says, "It is fundamentally wrong to call back Indian employees from Japan when their fellow colleagues (Japanese) are facing hardship by the disaster."
Wipro continues its stand  on employee's stay at Japan. Thats just brilliant. A right step to mentally motivate all its employees as well as Japan Government for thrusting and partnering with them all along.
Lets pray for Japan's escape from Nuclear disaster that is awaiting it