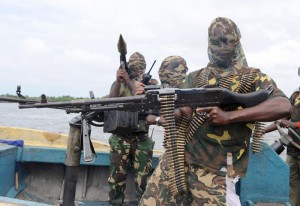 A year after a militant Hindu group came into prominence by engineering a bomb attack on a church in Kathmandu valley that killed three women, another such group is on the rise, seeking to restore Hinduism as Nepal's state religion, claims a prominent doctor who was a kidnap victim.
For more than a fortnight, Bhaktaman Shrestha, executive director at the B.P. Koirala Memorial Cancer Hospital in Nepal's southern Chitwan district, had grabbed headlines in Nepal after he disappeared last month while returning home from hospital. The disappearance fuelled nationwide protests by the medical fraternity; and the government as well as the opposition Maoist party formed two separate probe panels to unravel the mystery.
Last week, the missing doctor's car and briefcase were found in two different locations, giving rise to fears about his safety. Then miraculously, the doctor, a Maoist sympathiser, reappeared Saturday, claiming he was abducted by a Hindu party that sought to make its presence felt through his abduction.
According to Shrestha, he was kidnapped by the Nepal Hindu Janata Party, a new outfit that has branches in 18 of Nepal's 75 districts and an army of over 4,000. It is seeking to re-establish Hinduism as Nepal's state religion four years after parliament declared the world's only Hindu kingdom secular. A haggard and unkempt looking Shrestha, who wept publicly, also told the media he was kidnapped at gunpoint and kept blindfolded throughout his 18-day captivity though his captors treated him well and even provided him medicine for his migraine.
The claim about a Hindu militant group comes a year after an underground organisation, the Nepal Defence Army (NDA), caused a bomb to go off at the oldest Catholic church in Kathmandu valley, followed by threats to Christians and Muslims to leave Nepal or face dire consequences.
However, since the arrest of the NDA mastermind, Ram Prasad Mainali, as well as the woman who police say hid the bomb in the church, the attacks on religious minorities have stopped. A parliamentary party, the Rastriya Prajatantra Party (Nepal) and Hindu groups like Shiv Sena Nepal and Vishwa Hindu Mahasangh have been seeking the restoration of Hinduism as the state religion but none have advocated violence so far.
RPP-Nepal is seeking a referendum and conducting campaigns to muster support for a Hindu monarchy. The released doctor's claim about a new militant Hindu party has been greeted with heavy scepticism by the media. On Sunday, the mainstream dailies accused the doctor of being part of a cover-up exercise to steer away suspicion from the real culprits.
A national daily as well as Nepal's Prime Minister Madhav Kumar Nepal blame the Maoists for the abduction though the former guerrillas have been denying any involvement in the disappearance. However, in the past, the Maoists abducted and thrashed to death a businessman who was said to be close to them, long after they had signed a peace agreement and pledged to renounce violence.
Credit for the post goes to yahoo. And you can find the original post by clicking here