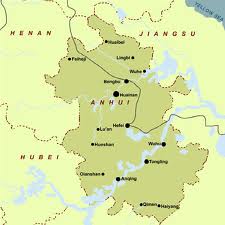 This is the way to do it. Go! Give one at the right and one at the left to the company. Sorry, got excited after coming across this odd news.
Anyway, the issue started when a chinese man who got selected in an interview was denied for the job on the reports of his medical condition.
Medical reports said the man had HIV.
This scare the dead out of the company( i dont know why!) and they decided not to select the man for the job.
Frustrated with the injustice given to him,the man whose name is plaintiff took the battle to the court. And surprisingly Chinese court accepted his case. Now this is an improvement.
A lawyer for the plaintiff told the BBC that he would defend his client under existing Chinese laws.
"The state already has laws and regulations forbidding discrimination against HIV carriers when they apply for jobs," Zheng Jineng said.
"But the actual practise by some government departments and employers are in direct conflict with the laws.
"The fact that the People's Court has accepted the case indicates that the rule of law in China is progressing."
The outcome of the judgement in this case will be a stepping stone for millions who have been discriminated by the HIV