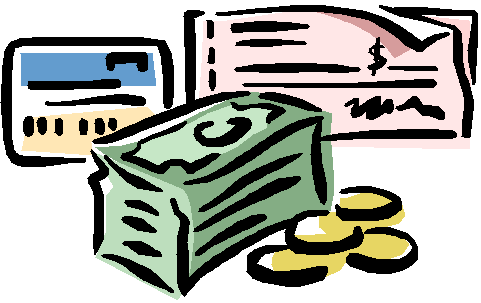 How do i claim my unclaimed money? Will probably be an American thought after the Government announced they have massive amount of unclaimed money.
One way  to claim your money is by searching directly to the agency responsible for its safekeeping. Basically, it involves looking for your name on a list, completing a claim form, having it notarized and presenting some type of documentation proving you are the rightful owner of the assets.
Thanks to Yahoo!, Here are five examples of the kind of lost loot that might turn up when you start searching.
Property Is Held in State Repositories
All U.S. states and territories and the District of Columbia have programs that help owners of unclaimed property find those assets. According to the National Association of Unclaimed Property Administrators, there is at least $32.8 billion worth of unclaimed property in state custody.
The list includes checking and savings accounts, stocks, insurance payments, annuities, utility security deposits, mineral royalty payments and a host of other things you may have forgotten you owned or didn't know were worth anything. Besides assets that come directly from financial accounts, state-held property also may include proceeds from the sale of stocks and bonds, or from safe-deposit box contents sold at auction when it became impractical to store them.
The NAUPA website has links to every state's department in charge of unclaimed property. It also links to MissingMoney.com, a national website in which most states participate.
"If you've moved around a lot, that may be convenient, instead of checking several different states," says NAUPA President John Gabriel. "But if you've pretty much been in one or two states only, it's easier to go directly to those states — especially if your name is common — so you don't have to filter through a bunch of (unrelated) stuff."
Find Unredeemed Savings Bonds
If you own or have inherited a matured U.S. savings bond that you never got around to cashing, you may be able to redeem it by going to Treasury Hunt, the U.S. Treasury Department's searchable database.
The Treasury is currently holding about $16.4 billion in matured, unredeemed U.S. savings bonds, says Joyce Harris, director of public and legislative affairs for the department's Bureau of the Public Debt.
Only Series E bonds issued in 1974 and after are included in the database. If you are the heir to the original owner of the bond, you'll need to supply the owner's Social Security number and legal documentation of your relationship to that person to get the unclaimed property. For other types of bonds, Harris says you can fill out a form from the website and mail it in.
Finding Accounts From Shuttered Banks
If you had an account with a bank or savings and loan that was closed by a regulatory agency between January 1989 and June 28, 1993, the Federal Deposit Insurance Corp. may have some money with your name on it. Unclaimed insured deposits are available for as long as the institution is still under FDIC receivership. You may claim a dividend check for an uninsured portion of a deposit after that period if the U.S. Postal Service returned the check as undeliverable. Here's where to find out if you're on the FDIC's unclaimed funds list.
"In the mid '90s, there was a change in the law, (which is) why our database goes only until June 28, 1993," says FDIC spokesman David Barr. "Now, when a bank fails, any unclaimed funds on hand 18 months after the closing are returned to the FDIC, (which) then turns them over to the individual state unclaimed property bureaus."
The National Credit Union Administration's Asset Management and Assistance Center in Austin, Texas, is in charge of paying out members' share accounts whenever a federally insured credit union is liquidated. You can access a list of unclaimed deposits online.
Get Your Tax Refund
Say your income tax refund check got lost in the mail or was returned as undeliverable because you moved. To find out how to get your unclaimed tax refund back, use the IRS search tool that's aptly named Where's My Refund?
You can file a claim to replace a lost, stolen or destroyed refund check once after 28 days have passed since the IRS mailed the check. You may also be able to change your address online to get an undeliverable check resent.
To get information about your refund, you'll have to plug in your Social Security number, filing status and the amount of refund due.
You may also be wondering about a state tax refund. In many states, unclaimed state tax refunds are handled by that state's department of revenue.
The database will only contain information from your most recent tax return. Your chance to claim an old undeliverable refund check expires once you have filed a return for the current tax year, according to the IRS.
Find Old Pension Benefits
If you had a pension plan with a company that went out of business and you haven't heard anything about what happened to your unclaimed benefits, check the missing participants' listing of the Pension Benefit Guaranty Corp.
The PBGC is a federal corporation created to insure private employers' defined-benefit plans. Its database does not include profit-sharing and 401(k) plans.
For 401(k)s, profit-sharing plans and IRAs, you might check the website of the National Registry of Unclaimed Retirement Benefits, which offers free searches of its database.
The payoff for your search could come in the form of an annuity that your former employer bought from a private insurance firm — money the company deposited in a bank or benefits that PBGC pays you if the company transferred its pension funds to the agency when it closed, according to the PBGC website. You may also file a claim if you are the survivor of the worker who was entitled to the benefits.