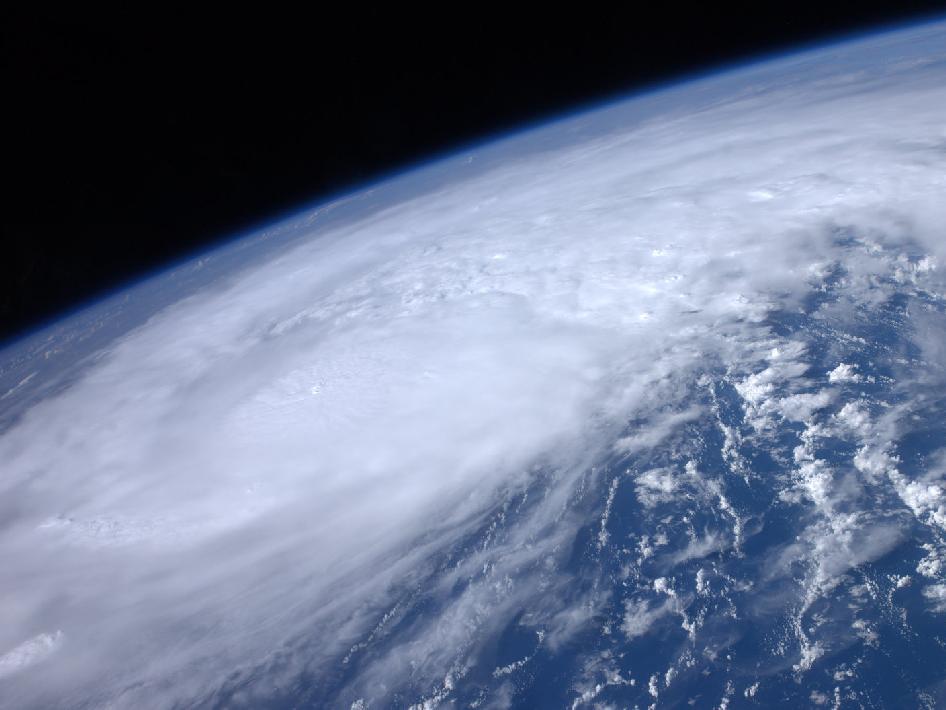 Hurricane Irene has forced more than 2 million US citizens to flee from East Coast as the storm move towards North Carolina.
As of now, Seven states from North Carolina to Connecticut have declared emergencies.
Utmost amount of Panic was felt among the people from East Coast who have already stocked up Food, Water and Fuel and has left their homes in millions to take cover from Irene
Historic Hurricane
Irene may prove worst in American History, reckons US president Barack Obama.
Urging people located in Irene's projected to take precautions, US President Barack Obama termed Irene as "a historic hurricane".
"Don't wait, don't delay. We all hope for the best, but we have to be prepared for the worst. All of us have to take this storm seriously," he said on Friday, before cutting short his holiday in Martha's Vineyard on the Massachusetts coast, to head back to Washington.
Irene Now A Category One Hurricane
The National Hurricane Center has downgraded Irene from a category two to a category one hurricane but says it is still packing hurricane-force winds of 90mph (150km/h) that extend outwards some 90 miles (150km). Tropical-force winds extend as far as 290m (465km).
The NHC says Irene is expected to weaken in strength after it hits the coast of North Carolina, but is forecast to remain a hurricane as it moves north along the mid-Atlantic coast on Sunday.
If you reside near the Coastal region? Be Warned!  The Sea Tide level is expected to rise as much as 11ft (3.35m).