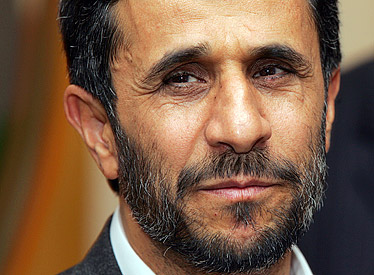 Iran's president says any Israeli attack against his nation would mean the destruction of the Jewish state, and he doubts Israel, US will dare to attack his country.
Iranian President Mahmoud Ahmadinejad said Sunday during a visit to Qatar that "Any offensive against Iran means the annihilation of the Zionist entity."
He said he doubts Israel or the U.S. would dare attack Iran because "they know that Iran is ready and has the potential for a decisive and wide-scale response."
At the same time, Ahmadinejad sought to ease concerns among neighboring Arab nations, some of which host U.S. military bases, that Tehran could target them if armed conflict were to break out with the West over its nuclear work.
Ahmadinejad met with Qatar's leader during Sunday's visit.