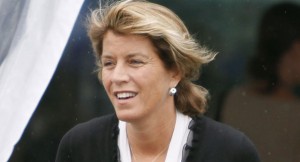 Kara Kennedy, daughter of late Senator Edward Ted Kennedy, has passed away. She was 51.
The eldest of the senator's three children, Kara Kennedy died Friday after collapsing following her daily workout at a Washington health club. The cause of death wasn't immediately released.
The amount of energy that she lost during 2002 where she was diagnosed with Lung Cancer and the treatment after that is said to be the cause of her death.
Her brother, Patrick Kennedy, said her cancer treatment – surgery and grueling chemotherapy and radiation – left her physically weakened.
"Her heart gave out," said Patrick Kennedy, a former Democratic congressman from Rhode Island.
"She's with dad."