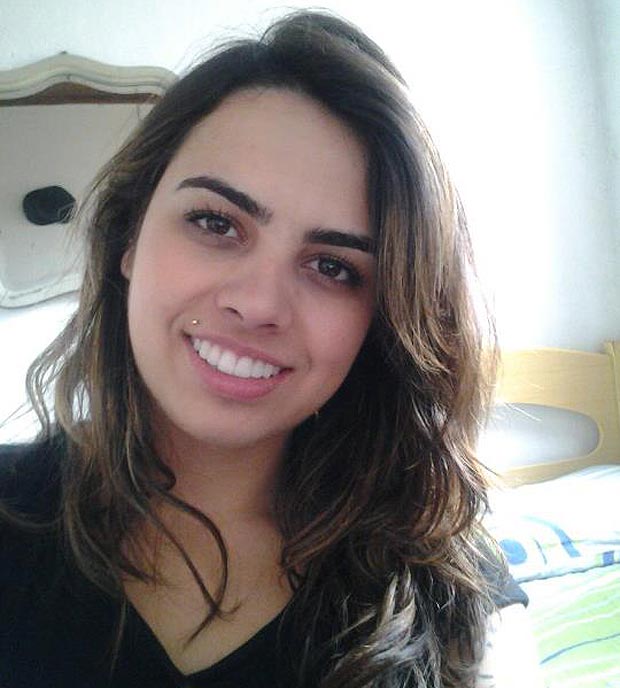 As fire was raging in the Brazilian nightclub that killed at lease 231 people, Michele Cardoso left a message on her Facebook.
Michele Cardoso, a 20-year-old medical student who was partying in Santa Maria's Kiss nightclub used Facebook to post her last message.
At 3.20am, 50 minutes after the fire reportedly started, Michele used her phone to post a message on Facebook, reading: "Fire at KISS help."
Michele Cardoso was at the party with her sister Clarissa and her boyfriend Joao Paulo, who both were killed in the fire.
Over the following hours, alarmed friends left increasingly desperate replies asking if she was all right but their posts went unanswered.
After Michele was confirmed among the dead, one friend wrote on her page: "I never imagined that it was serious when I first saw her asking for help on Facebook in the early hours, until I woke up with a message from my mum telling me what had happened."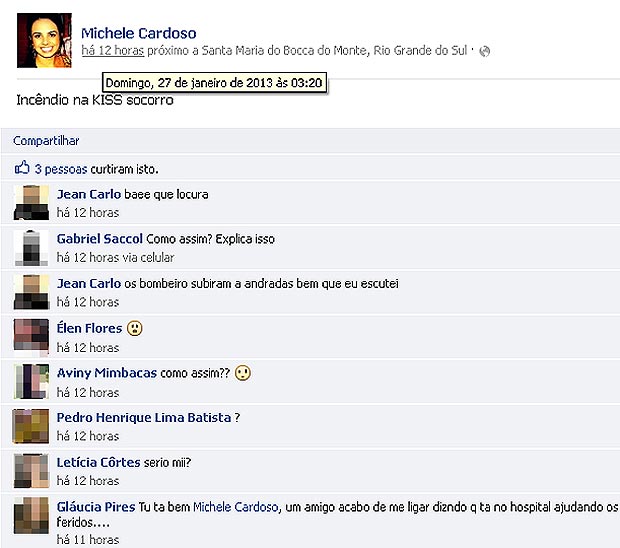 Meanwhile, it emerged today that most of the victims of Sunday morning's tragedy died in the club's bathrooms.
Some reports claimed desperate revellers had mistaken the toilet signs for those of the emergency exit.
Santa Maria's military police chief Edi Garcia said he had taken more than 180 bodies from inside the toilets.
He said: "The scene was terrible, so said to see. There were so many young people and the space was very small.
"I took more than 180 people from the restrooms. They had run there trying to escape.
"The truck which was taking the bodies away had to come back five times to be filled up again. The scene was so sad."
Brazilian police have arrested three people in connection with the fire on Sunday.
Cops are questioning an owner of the Kiss nightclub, a member of the band Gurizada Fandangueira and its security chief