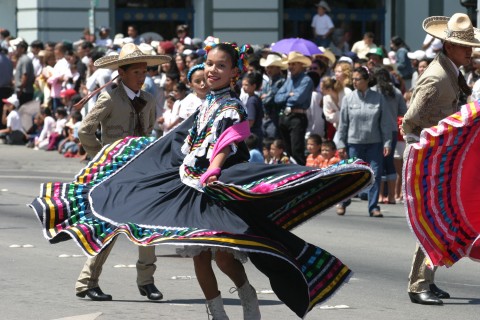 Contrary to what many believe, Cinco de Mayo (May 5th) is not a celebration of Mexican independence. In fact, it's a commemoration of the Battle of the Puebla, where Mexican forces soundly defeated a much larger French battalion in 1861.
Today, the holiday has evolved in the U.S. and has become a celebration of Mexican heritage. It has grown in popularity over the years and there are now hundreds of events across the country to mark the occasion.
Here are some fun things to consider for this Cinco de Mayo to help you celebrate this rich culture.
Gather with friends and hold a progressive dinner featuring Mexican food, moving from house to house for each phase of the meal. Include traditional refreshing Mexican drinks such as limonada (lemon and water) or horchata (rice, milk, vanilla and cinnamon).
Have a movie night in and rent a documentary on Mexican history or culture.
Attend a local Cinco de Mayo festival.
Engage your kids to create fun, colorful crafts, such as a pinata.
Explore the art of famous Mexican artists such as Frida Kahlo or Diego Rivera.
Not surprisingly, the 2010 US Census shows that the diversity of the United States population is increasing. There are nearly 32 million residents of Mexican origin. Mexican-origin population represented the largest Hispanic group in 40 of the 50 states. More than half these states were in the South and West regions of the country, two in the Northeast region, and in all 12 states in the Midwest.
"However you choose to spend Cinco de Mayo, I encourage you to use the day as an opportunity to learn more about the Mexican culture," said Jeanne Crain, President, M&I, a part of BMO Financial Group.