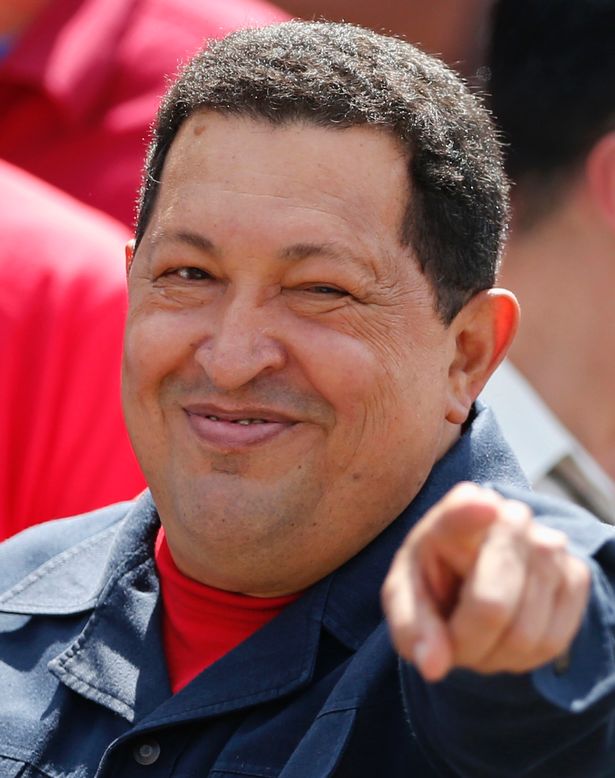 The President of Venezuela, Hugo Chavez has died. He was 58. Hugo Chavez was battling cancer for the past two years. During his final hours, conspiracy that US plotted his death lead to 2 US officials being expelled from the country.
Vice-President Nicolas Maduro's voice broke and tears ran down his face as he appeared on national television to announce that Mr. Chávez died at 4.25 p.m. local time (11.25 p.m. IST) "after battling hard against an illness over nearly two years."
A few hours later, Foreign Minister Elias Jaua affirmed one of Chávez's final wishes — Mr. Maduro would be interim President and then be the ruling party's candidate to carry on Mr. Chávez's populist "revolution" in elections to be called within 30 days.
Hugo Chavez's death has plunged the US-Venezuela relationship to an all new low.
Venezuelan officials called for peace and unity after President Hugo Chavez's death on Tuesday, emphasizing in state television broadcasts that all branches of the government and the military were standing together.
Elections will be held in 30 days, and Vice President Nicolas Maduro will assume the presidency in the interim, Foreign Minister Elias Jaua said in an interview broadcast on state-run VTV.
Henrique Capriles Radonski, a former presidential candidate and opposition leader, said Venezuelans should come together.
"This is not the time for difference," he said. "It is the time for unity. It is the time for peace."
Supporters of Chavez poured into a Caracas square soon after news of his death spread. Some wept openly. Others waved flags and held up pictures of the late president.
There were no reports of major violence, but there was palpable tension in the streets, as some Venezuelans heading home from work tried to steer clear of Chavez's fervent supporters.
Venezuela's military is in a "process of deploying … to ensure the safety of all Venezuelans" and to support the country's constitution in the wake of Chavez's death, said Adm. Diego Molero, Venezuela's defense minister.
Venezuela's government has declared seven days of national mourning, Jaua said. At Venezuelan embassies around the world Tuesday, flags were flying at half mast.
Chavez's remains will be taken to a military academy in Caracas on Wednesday, Jaua said. There he will lie in state for three days. His state funeral will be held there on Friday morning, Jaua said.