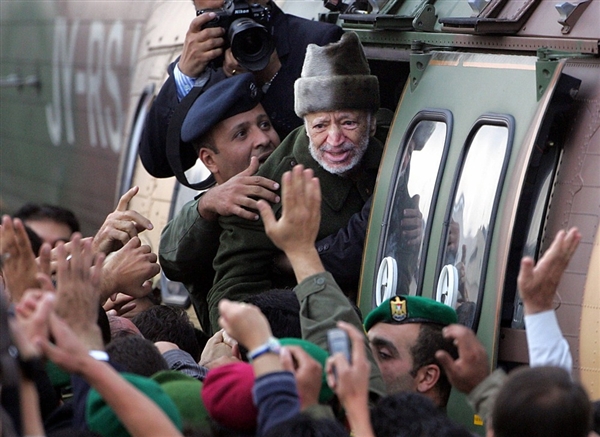 It has been long believed that Israel had murdered the Palestinian leader Yasser Arafat, new evidence does not seems to favor Israel. Rather, it seems to give a much more clear picture about how Israel murdered Arafat.
A documentary programme aired on Al Jazeera revealed traces of polonium-210 were found on Arafat's clothing, which were submitted to a Swiss institute for testing by the late leader's wife.
The Palestinian Authority has agreed to exhume the body of former leader Yasser Arafat to investigate whether he was poisoned by a radioactive substance.
The 75-year-old died after a mysterious illness in 2004.
Explaining the relevance of the initial findings, Director of the Swiss Institute of Radiophysics, Francois Bochud said: "Our results do not allow us to conclude that there has been polonium contamination, but it is worth going further, because it is possible that there was contamination. The next step would be to analyse the rest of the body of Mr Arafat, because there are no other samples officially available."
Many Arabs suspect Israel of murdering Arafat – an accusation Tel Aviv denies.
The body of the former PLO leader will be recovered from where it is buried in the West Bank city of Ramallah.