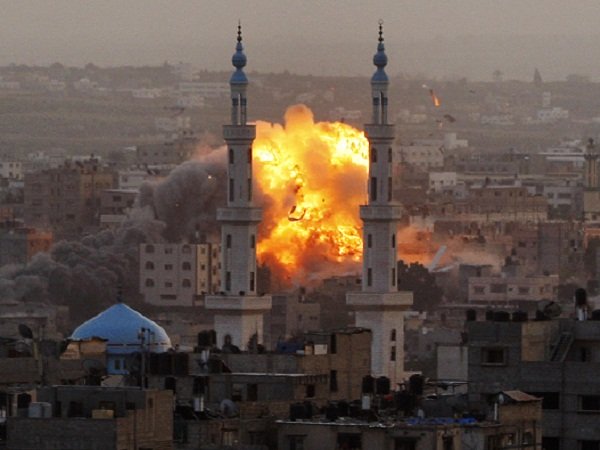 Egypt has announced a cease-fire agreement between Israel and Hamas which will be effective from Wednesday evening.
Egypt has been mediating with Israel and Hamas to sign a cease-fire agreement to ensure peace prevails.
As per the cease-fire agreement, Israel will cease all military activity in Gaza at 9 P.M Local time and Hamas will also cease all operations against Israel.
After 24 hours of peace, Gaza's border crossing with Israel will be opened further to allow free movement of goods and people.
The announcement by Egyptian Foreign Minister Mohamed Amr and U.S. Secretary of State Hillary Rodham Clinton followed talks in Cairo between Clinton and Egyptian President Mohamed Morsi.
Though after 8 days of bombardment, this cease-fire agreement has come, hasn't all the damage already done?
And how long will Israel respect this cease-fire??
Time will tell…