An Iranian nuclear physicist, Daryoush Rezaie, 35, was killed in an attack Saturday afternoon in front of his Tehran house by assailants on a motorcycle, Iranian media said.
His wife sustained injuries and was taken to a hospital, according to the semi-official Iranian Students' News Agency, or ISNA.
Rezaie taught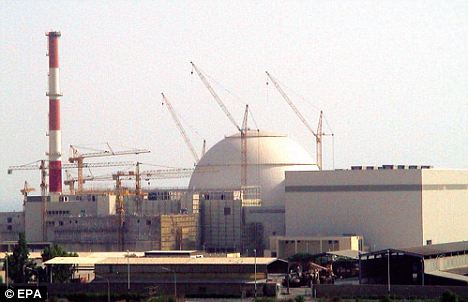 at Mohaqeq Ardebili Technical College, located in the northwestern city of Ardebil, according to the semi-official Mehr news agency.
His death follows bombing attacks on two other Iranian physicists in November, Iranian media said.
Professor Majid Shahriari was killed, but Professor Fereydoun Abbasi and his wife escaped with only minor wounds. Shahriari's wife and driver were injured. Both professors were on the faculty of Tehran's Shahid Beheshti University. Assailants on motorcycles attached bombs to cars carrying the professors at separate locations.
Iran has blamed Israel, the United States and the United Kingdom's spy agencies for those November attacks.
In December, Ali Akbar Salehi, the head of Iran's Atomic Energy Organization, told state-run Press TV that Iran is now producing yellowcake, meaning its nuclear program is self-sufficient and produces everything needed to make nuclear fuel.
Iran's nuclear program is the subject of international controversy, and the United States and other countries fear that Iran wants to develop nuclear weapons, an allegation Tehran has always denied.
Salehi also told state-run Press TV in December that the "assassination of Iranian scientists will not hamper our progress."
In January 2010, Iranian elementary-particle physicist Massoud Ali-Mohammadi was also killed in a bomb attack, according to Mehr. Ali-Mohammadi, 50, was riding his motorcycle near his Tehran home when a remote-controlled bomb planted on the bike detonated, according to Iranian media.
Earlier this year, Iran arrested suspects in that bombing and said it was the work of "a spying and terrorist network" connected to Israel's intelligence agency, the semi-official Fars news agency reported.
Source: CNN